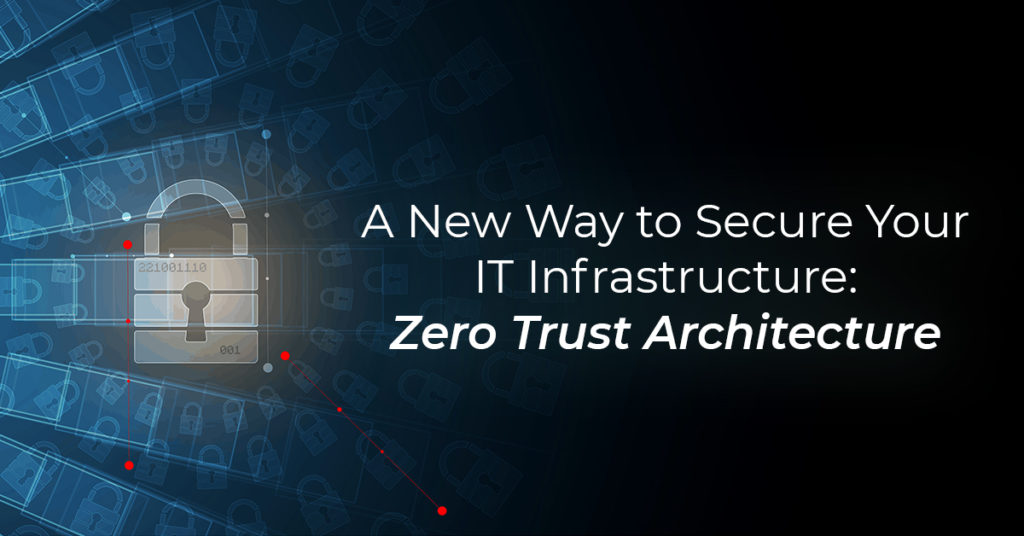 The advent of cloud computing has led to explosive growth in the number of applications that are being used by organizations for various business-related activities. Adding to this, the newly formed work from home culture accelerated the global focus on cyber security. The Cost of a Data Breach Report 2021 by IBM underlines the significance of this outcry. With the increase in cyber-attacks in recent years, IT managers are now looking into adopting the Zero Trust networking approach to secure their networks. Zero Trust Architecture is a very simple and innovative cyber security model that can be implemented in any organization irrespective of its size. It differs from other cyber security models in its methodology and benefits.
What is the Zero Trust Model?
The zero trust model is a new security model in Information Technology that can be applied to any business, no matter the size. It is based on around, anytime, anywhere connectivity and Cloud computing while the traditional network security model was built around the perimeter-based access control which used to rely heavily on firewalls, VPNs and other technologies to protect an organization's infrastructure. A zero trust model is a security model that effectively eliminates the concept of "trusted" sources. It requires organizations to completely rethink how they secure their infrastructure and applications. It is designed to ensure that users can't get past any security measures on their way to what you are trying to protect. A zero trust model will protect your company from data breaches, phishing scams, etc.
How to implement a zero-trust model in your business?
Determine your perimeter
The attack surface is constantly expanding and it is quite impossible to determine the attack surface because of its ever-changing nature. But defining the protected surface will help to secure your critical data.
Gain insights about the network traffic
Knowing the direction of the transaction flow is vital in determining the way in which it should be secured. This will help with properly controlling and securing the data and safeguarding your business.
Customize the Zero Trust Model
Zero Trust Model does not have a universal format and can be customized according to the needs of businesses. After determining your protected area and knowing the flow of the traffic, then you can create a Zero trust architecture.
Develop an access control policy
Zero Trust Model comes with additional protection elements that control the access towards data that is kept secure. To determine whom all will have access to the resources and what the other benefits they will have.
Continue maintaining the network
As Zero Trust will continuously monitor the network for possible threats, constantly reviewing the network will help to get valuable insights into the network traffic and keep it secured over time.
Uniware Systems is one of the best cyber security providers in Chennai that can assist you with the proper implementation and maintenance of the Zero Trust Model. We enable our customers to function and flourish in today's uncertain and ever-changing cyber threat landscape with the use of Zero Trust Architecture. For more information about the various cyber security services visit our official site.