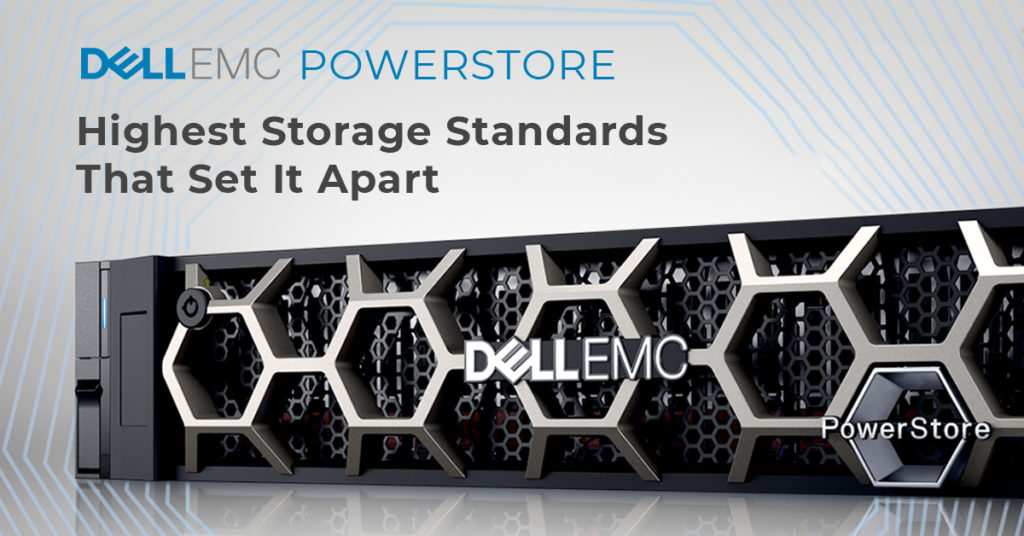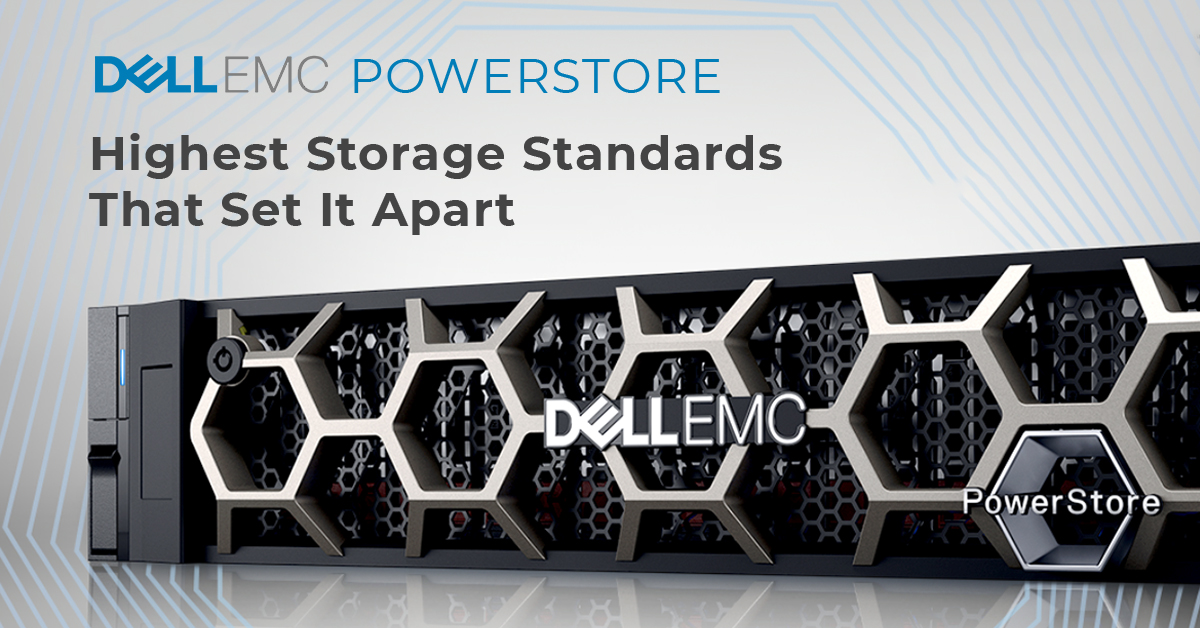 Dell EMC unveiled PowerStore is a midrange storage solution "designed for the data era." PowerStore is also being called a "clean sheet" solution because it's the first storage product jointly engineered in-house, from the ground up by Dell Technologies since its formation in 2016.    
There's a lot to unpack here beyond the marketing buzz, so let's get into some of the numbers that inspired it:
99.9999% Availability: High availability is critical. PowerStore is designed for providing high availability to any size of business. Businesses can be super-productive, responsive and performing with data & access to critical applications made accessible. Dell EMC PowerStore holds upto 25 Drives and hence it is made elastic for scaling business storage needs. It is designed for any workloads – single architecture for physical, virtual, and container-based apps and databases.

All-in-One Storage Solution: Data centres are complex and they're getting more so every day. Simplicity is a primary goal that drove the creation of PowerStore. It's a one-stop shop, accommodating both traditional and modern workloads. Admins will be able to run legacy relational databases as well as cloud-native or container-based apps and more all from one place like an all-in-one. This makes the data centres that they oversee easier to manage and secure.

7X IOPs&3X Lesser Latency: Next generation projects and compute intensive workloads call for higher performance to match. PowerStore leverages end-to-end NVMe architecture, SSDs, storage class memory and other innovations to boost IOPs by 7x and slash latency by 3x. This is one of the industry's best benchmarks in enterprise storage standards.

2.8 PB Capacity: PowerStore configuration is simple and extremely efficient, as capacity and performance may be scaled. Each active-active PowerStore appliance can grow to over 2.8 PB effective capacity,5 and multiple appliances can be clustered for greater performance. Also to achieve greater performance, Dell EMC PowerStore appliances can be clustered together.

4:1No Compromise Data Reduction: No matter, how you grow you can scale up PowerStore to fit evolving storage needs, while maintaining storage efficiency. PowerStore has Intel QuickAssist hardware accelerationthat offers guaranteed 4:1 data reduction.

99% Automation: Automation is essential for eliminating workplace complications and minimize human intervention. Dell EMC PowerStore seeks to reduce management interaction by 99%. This is possible through a combination of Programmable infrastructure that allows for storage workflow automation, Built-in intelligence to eliminate manual tasks and integration with CloudIQAnalytics to support analytics-driven maintenance decision-making.       
Does PowerStore make sense for your data center storage requirements?
DELL EMC PowerStore promises to be the destination of choice for organizations in need of a modern and midrange storage solution. That "clean sheet" designation from earlier means it was built fresh, from the ground-up, utilizing the knowledge and technologies developed over the years by Dell Technologies' team as well as through partnerships with other industry-leaders such as Intel.
Future-Proof your Enterprise Storage with Uniware Systems
Uniware Systems is the DELL EMC Platinum Partner in Chennai with over 26 Years of expertise in Dell Ecosystem Products & Solutions to Small, Mid and Large Enterprise customers. With certified expertise Dell Solution Specialists from Uniware Systems have hands-on implementation experience across multiple industries.