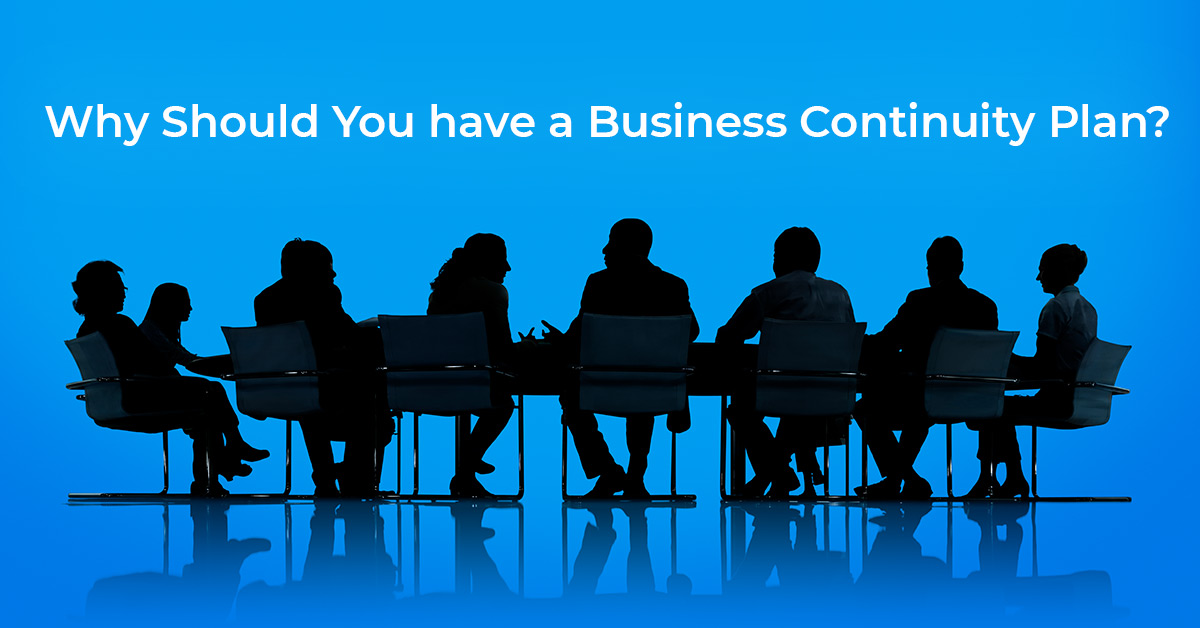 Unexpected turns in business may end up in loss. A Business Continuity Plan is necessary to cope up with such turns and to continue working.  Business Continuity Plan is a process where the organization gets the ability to overcome a sudden crisis that may pop up and the policies discussed will discuss the potential effects of the disaster on the business along with immediate steps to be taken. Intended to save the people, property and assets, the Business Continuity Plan is not something to be neglected, but necessary, especially when the whole business world was shaken with COVID-19.
THE BENEFITS OF HAVING A BUSINESS CONTINUITY PLAN
Well Prepared to Handle the Unexpected:
 A detailed business continuity plan ensures the organization is well prepared to face and overcome any crisis that is on the way. This will help the employees in the company to react appropriately to emergencies and train them to make wise decisions after proper evaluation of the situation.
Can continue giving the service:
Lagging in providing quality service after the tragedy will push the business to more financial liabilities and will be the reason to lose customers. Delivering services like normal, even after being hit by a crisis, will improve your value among the clients earning you more loyal customers and more business.
Will have the corporate reputation:
Sudden recovery from the crisis will save the face of your business among the competitors. The time taken to recover from a disaster marks your ability in the sector. Bouncing back in no time and continuing the business as normal cannot be done, if there is no perfectly laid out business continuity plan.
Additional Support system:
There is a common misconception in the business sector that, if you have insurance, you got it all covered. But it is not true. Even though you have insurance on your business, you have to take care of some other areas such as client loss, market share loss and operational setbacks that will not be included in insurance. Business Continuity Plan will be an additional safety measure you can employ in your organization to mitigate the loss.
Mitigate the financial loss:
By putting up the working of the company on track immediately after the crisis, many big losses can be blocked. Right backup plan  Also, the plan can work on areas like correct and accurate spending on solving the issues to come out of the crisis.
Confidence among the employees:
A business continuity plan can increase the confidence of your employees since it makes them capable of handling a tough situation. They become more adaptable to situations and this will increase their confidence in the workplace. This will lead to increased productivity in the organization.Choose Uniware systems, the best IT infrastructure management service provider in Chennai, who can help you with creating a Business Continuity Plan under the Multi-Cloud Management Service. Uniservice has a long experience in the field and can do the work in at-most perfection.